How to Know When to Trim, Cut, and Remove Trees on Your Property
It's that time of year when it's starting to get warm out and you start thinking about your yard. So, what about that big tree that's spanning across your driveway? How do you know when it is the right time for tree trimming?
Pruning, cutting, or trimming at the wrong time of year can damage your plants. So, let's take a look at the different seasons throughout the year, and when it's best to prune, cut, and trim your trees.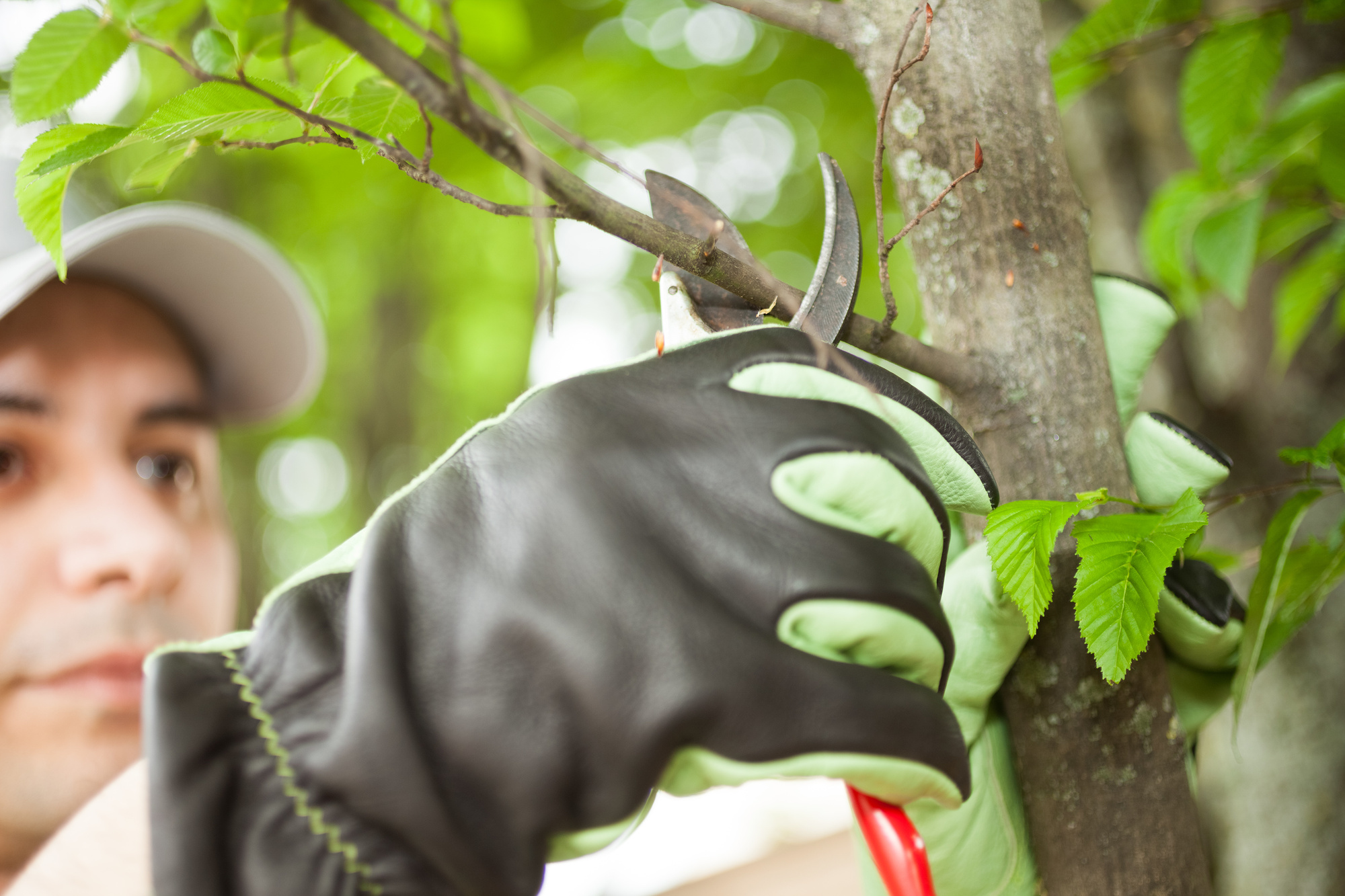 Pruning and Tree Trimming
There are different steps you should take when getting ready for pruning and tree trimming in different seasons. What you do in winter will be different than what you do in summer.
Summer
The goal for tree trimming and pruning in summer is to direct the tree's growth patterns. Things to keep in mind when pruning in the summer include:
There is a process called dwarfing where you remove the unwanted branches from the tree.
Pruning works to slow down and limit the growth of a tree. By pruning, you lower the number of leaves on a tree. By doing this, the tree stops producing as much food and it signals to the roots of the tree that it needs to grow.
Summer pruning and trimming are all about correcting growth and getting rid of defective branches. There may be branches that are in the way of your house or have broken due to a storm.
The exposed branches are easier to identify in the summer, so this is the best time to trim.
Winter
While pruning in the winter may be a lot colder than in the summertime, it's more common. Trees are dormant, so they aren't actively growing. Some things to keep in mind about winter pruning include:
Pruning trees in the winter allows for new growth in the spring.
Pruning for growth, not getting rid of defective limbs, is best in the winter time. Make sure you wait until the worse part of winter has passed.
Some trees go through a bleeding process, which involves the tree releasing sap. This is not harmful to the tree, and the tree will stop producing sap when spring comes.
Trimming Healthy Branches
While tree trimming, remember:
Trimming healthy branches on a tree is more difficult than branches that have died.
Branches that are diseased need to be cut off in order to stop them from affecting the rest of the tree. Other branches that need to be trimmed are ones that rest on each other, limiting growth.
If you do have branches that are diseased, it's best to trim them in the winter because the disease can become dormant in the cold and won't spread.
Branches that are healthy that you need to trim will require more effort to cut through because the fibers are strong and woven tightly together. When you cut through a healthy branch, it will often produce sap.
Time to Trim!
As you can see, there are different times and seasons to prune your trees depending on what your ultimate goal for them is. If you're not keen on doing it yourself, you can hire a landscaper or a company that excels in tree trimming. They'll know what to do.
And, if you'd like expert help, contact us now. We can help you determine the best time and way to prune your trees!
https://amerlandscape.com/wp-content/uploads/2022/09/tree-trimming-1.jpeg
1333
2000
American Landscape
https://amerlandscape.com/wp-content/uploads/2023/03/american-landscape-50-years-logo-300x138.png
American Landscape
2018-04-18 12:34:00
2022-11-22 00:45:14
How to Know When to Trim, Cut, and Remove Trees on Your Property