Are you in the process of renovating your backyard this summer? If so, before you invest in quality patio furniture for your new sanctuary, remember to think about how you'll light it.
When it comes to yard lights, are you picking out the best ones? If you're not sure, start planning your own backyard oasis by reading these inspirational landscape lighting ideas first.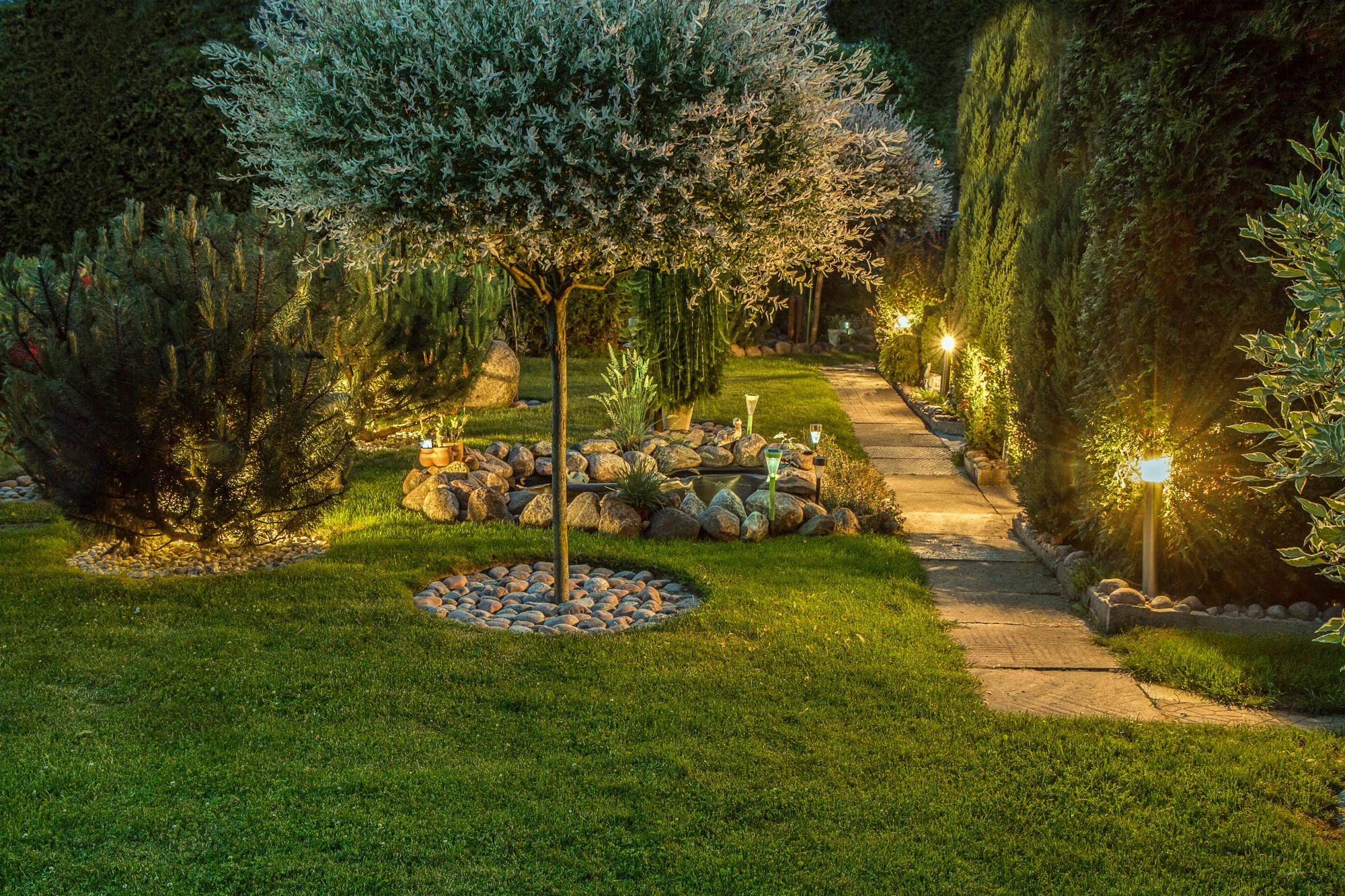 1. The Top Landscape Lighting Ideas Always Include LED Lights
LED flood lights are equipped with bright wide-viewing angles for optimal light. And some energy-efficient ones are programmed to save you energy when they consume as little as 50 watts.
If you have some outdoor displays you wish to light up, especially during the holidays, you should purchase LED floodlights for the occasion. LEDs are easy to install and usually come with a seven-year warranty.
LED floodlights are great for illuminating large trees found in your backyard, too. If you need to cover a lot of square footage, it's best to choose floodlights because of their wide angles.
2. LED Fountain Lights
Installing a water feature in your backyard brings a sense of tranquility to your outdoor space. And garden lighting can be incorporated into the water feature of your choice no matter what size you find.
If you plan on spending hours after work chilling out on your back porch, you should consider installing a water fountain or pond to immerse yourself in a peaceful state of mind.
When you install your water fountain, find bright LED fountain lights to inject some illumination to your water jets. You can customize the colors of the LED lights in unexpected ways too because they can change from gorgeous shimmery blues to vibrant pink in a matter of minutes.
What better way is there to create the perfect backdrop for a summertime family BBQ than cascading waterfalls accompanied by LED lights?
3. Path Lights
Yet another option for you to create nice landscape lighting in your backyard is to find the right landscaping path lighting.
If you have small children, they need to be able to see where they are walking at night when they play outdoors. It's important to have a well-lit backyard so everyone can enjoy spending time outside when the sun goes down in the evening.
Path lights are the perfect way to discover the beauty of outdoor accent lighting because they're typically easy to install.
In no time, you can set up these path lights, whether they are in the ground or above ground, to light your way through your yard. Remember to place them across from each other to balance out the lighting.
Not Sure What Lighting Features Are Best for Your Yard?
If you know you want lighting for your backyard but aren't sure where to start, contact us today. Our design staff can recommend options to fit your lifestyle and your budget. We offer full-service landscaping and landscape lighting services throughout the Milwaukee and Menomonee Falls areas.
https://amerlandscape.com/wp-content/uploads/2022/09/landscape-lighting-ideas-1.jpeg
1333
2000
American Landscape
https://amerlandscape.com/wp-content/uploads/2023/03/american-landscape-50-years-logo-300x138.png
American Landscape
2018-05-16 21:32:33
2022-11-22 01:19:00
The Best Landscape Lighting Ideas for Your Backyard Oasis