When to Call a Tree Care Service in Menomonee Falls
You might not know it but a landscaper and an arborist serve different purposes. For instance:
A landscaper deals with trimming bushes, mowing lawns and hardscaping.
An arborist specializes in tree care. They are even certified by the International Society of Arboriculture (ISA).
A skilled arborist will help you trim, plant, and remove trees safely. They also specialize in recognizing diseases that affect the health of your trees.
Trees are our greatest outdoor assets and deserve proper tree care service. Calling the right company will make all the difference. The people of Menomonee Falls deserve expert care and professionalism!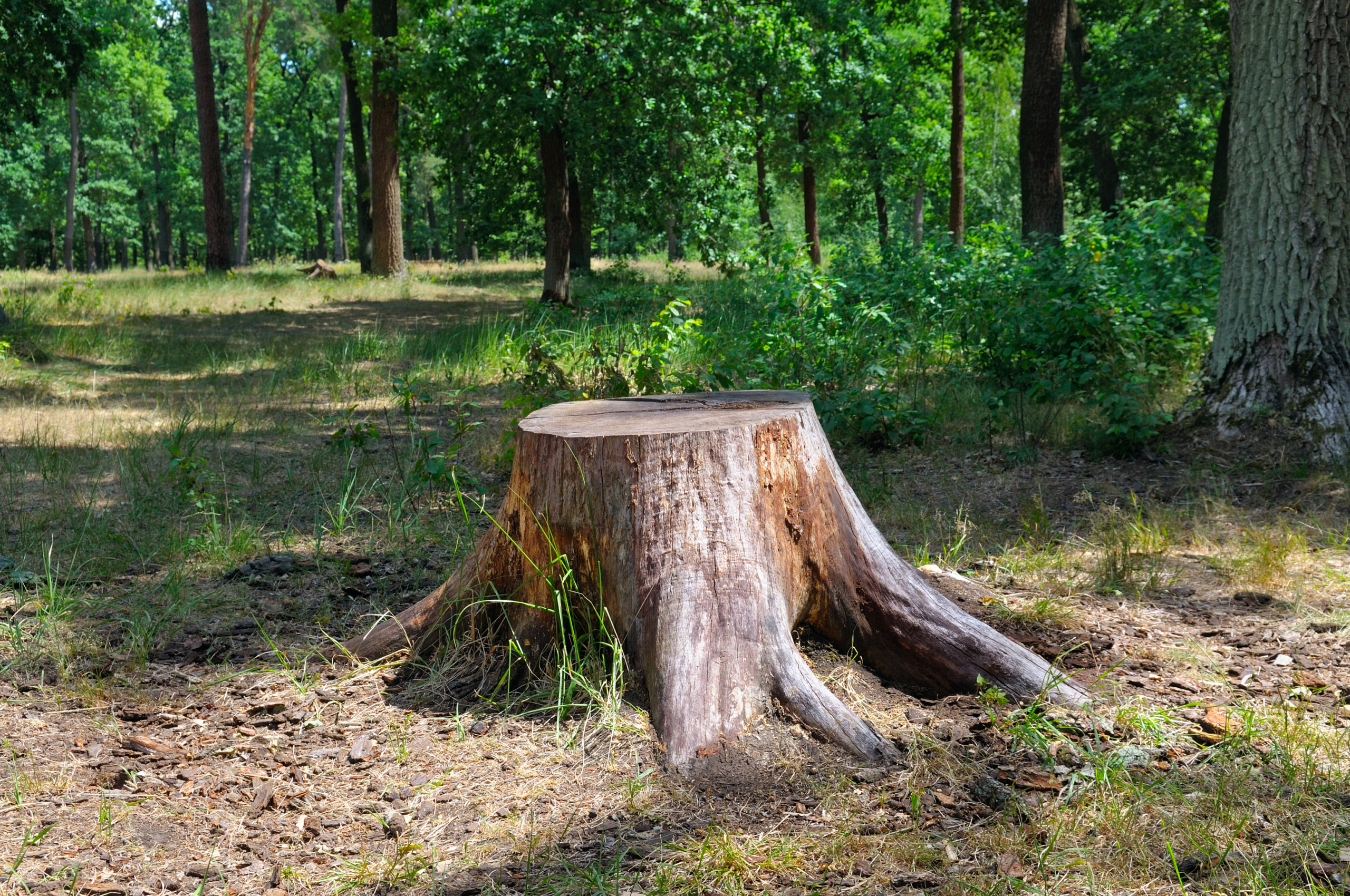 Tree Care Service Treats Common Issues
Trees are a life-giving force in our communities, but sometimes they do fall ill. Weakening limbs are not seen on the exterior and can be a safety issue to you and your family. It is best to schedule regular visits to maintain a safe environment.
Pests and Diseases
A beautiful natural environment surrounds Menomonee Falls. But, that natural environment can lead to unwanted guests. For instance, many of us have seen the damage first hand. The Emerald Ash Borer, an Asian beetle, has been affecting ash trees in the area for over 10 years. Luckily, a professional administering emamectin benzoate can protect trees from Emerald Ash Borers for up to two years.
If you see spots or dead areas on leaves, you can first identity the disease by following our helpful guide, but a professional eye is always recommended to be certain.
Cutting Down a Tree
It is not recommended for any inexperienced party to cut a tree down. There is a significant safety risk caused by falling branches and equipment misuse.
Also, it is critical that professionals and non-professionals alike never attempt to cut down a tree without the proper equipment. Between 2009 and 2015 there have been 580 tree trimming related fatalities. That's an alarming rate that is 3 times more than any other industry, and many of these fatalities are due to inexperienced individuals using improper equipment.
There are no Federal safety standards governing the tree care service business. And while the ISA has created voluntary standards to help protect those in the field, they are neither mandatory nor enforceable. This is why it is important to rely on someone who knows what they are doing.
A Tree for Every Climate
Not all trees survive in every climate. In order for a tree to thrive, it's important to know what conditions it can endure. A local arborist understands the nuances of the seasons and weather patterns, so they can help you with this. Also, an arborist understands that there are several topics to consider when purchasing a tree. For example:
Height: Will the tree run into anything when fully grown?
Canopy spread: Is there room for the tree to branch out?
Deciduous or evergreen: Will the tree lose its leaves?
Fruit: Will there be falling fruit? (Falling fruit can be hazardous on public walkways.)
Tree needs: What are the tree's soil, sun, and moisture requirements?
Hardiness: Can the tree withstand the full swing of the seasons?
Often times we make tree selections based on looks. While that's very important, the health of the tree should be the top priority.
Expert Tree Care Service
We are masters in tree care and arboreal services and have been serving Milwaukee and Southeast Wisconsin since 1973. We understand the specific challenges of the Wisconsin climate and which trees can thrive here. Contact us on our website or call us at (262) 252-4260 to get your tree care service started!
https://amerlandscape.com/wp-content/uploads/2022/09/tree-care-service-1-scaled.jpeg
1700
2560
American Landscape
https://amerlandscape.com/wp-content/uploads/2023/03/american-landscape-50-years-logo-300x138.png
American Landscape
2017-11-26 10:33:33
2022-11-22 01:50:02
When to Call a Tree Care Service in Menomonee Falls