Is that grass I spy finally emerging? We've had some heavy snowfall this winter! Because of the thick snow cover we've had this season, many of you will probably look out one day and see damaged areas in your turf. Let's address some of the things that may be the culprit: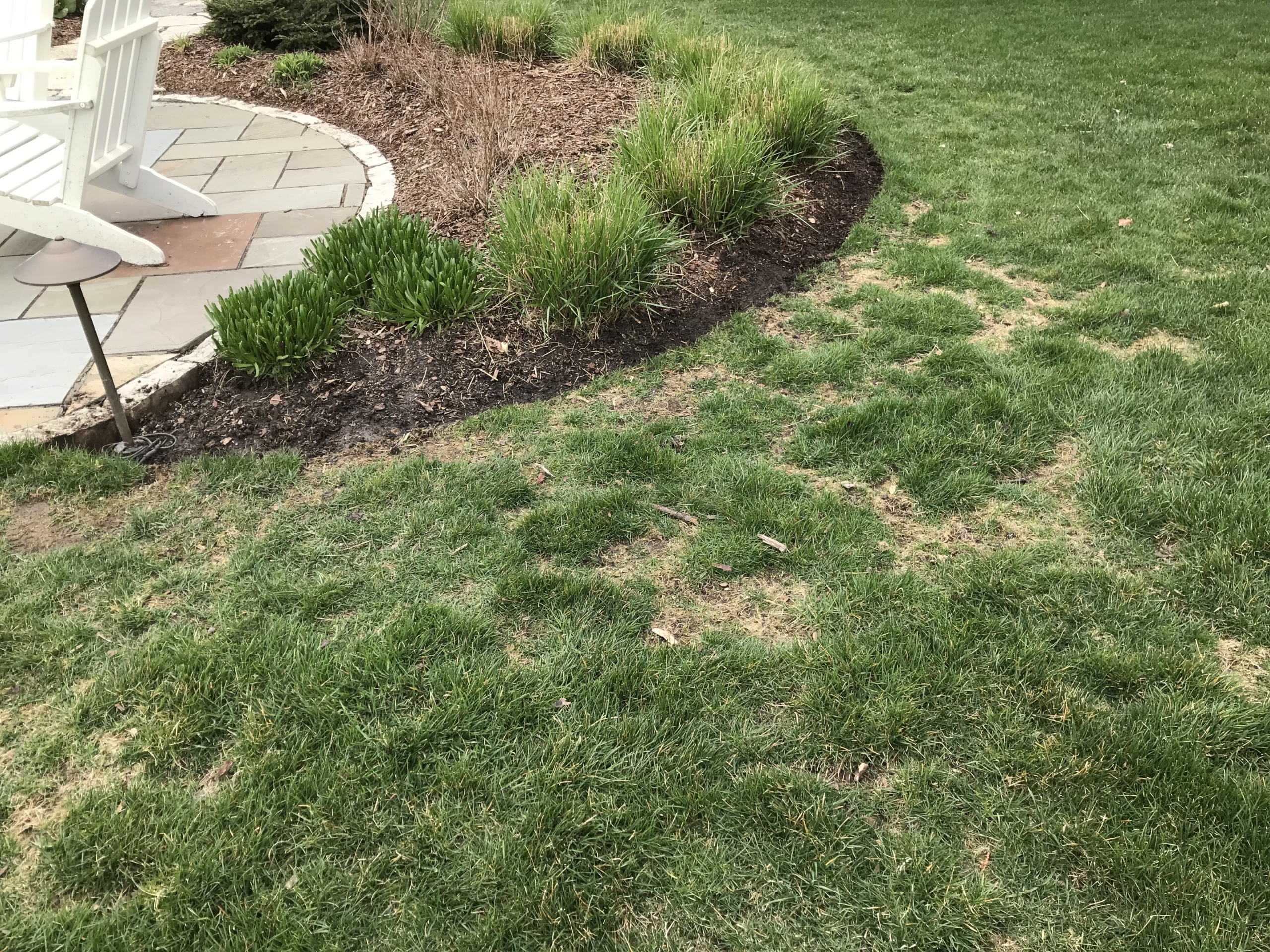 Moles and voles:  These will look like little trails through your lawn.  The animals burrow right under the soil surface and move through your yard.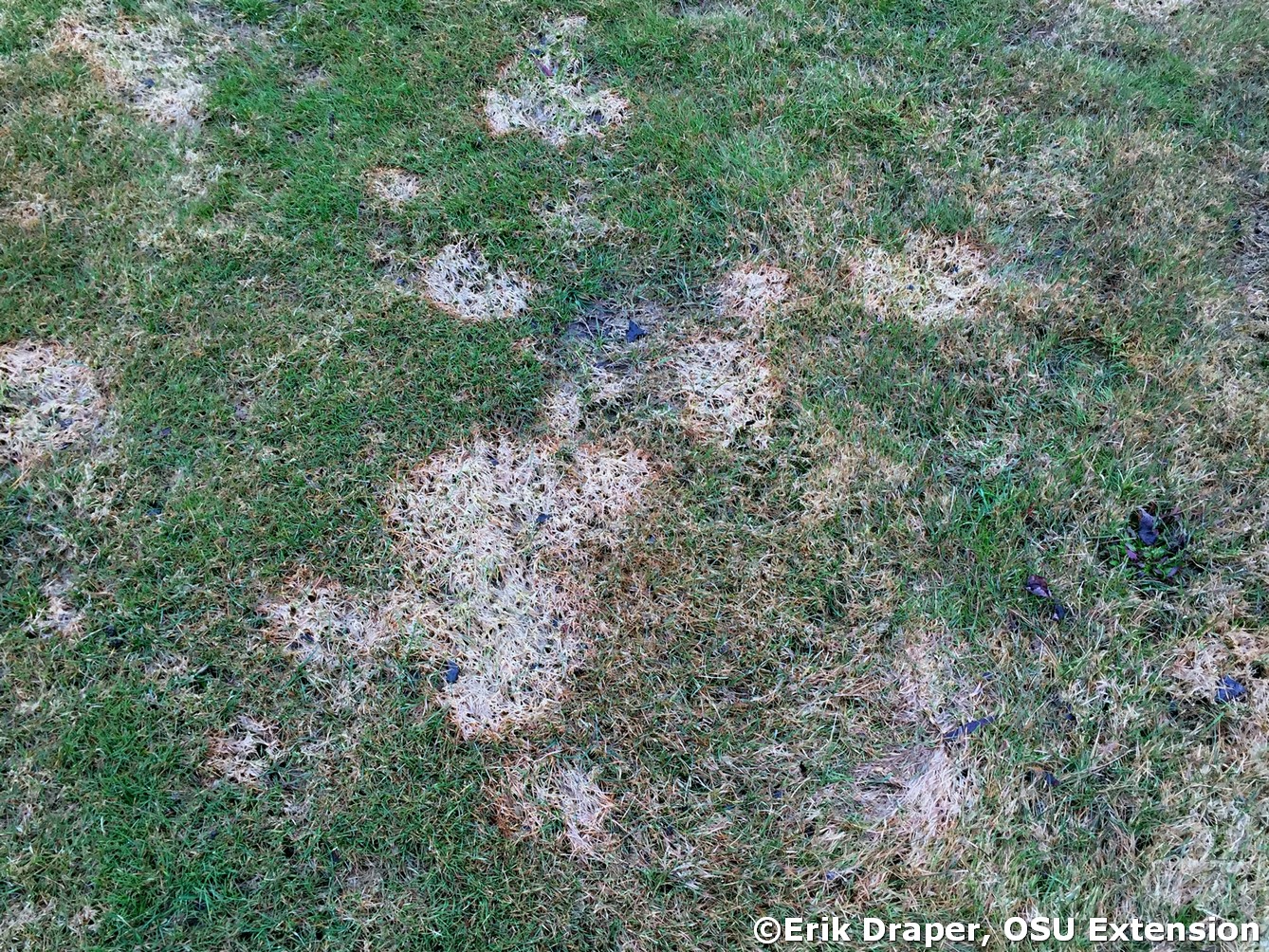 Snow Mold:  This is a fungal issue and will manifest as 2'-3' large bleached out looking areas in your turf.  
Salt and plow damage.  These are obvious reminders of what we endured over the winter and are found along the edges of driveways and walkways or where snow piles containing salt have been sitting. Turf may also be torn up from plows or snow blowers, or it may be brown and dead from excessive salt.
Restoring Damaged Turf
Now the good news! Turf is tough and generally easy to restore. In most cases raking out the dead areas and allowing nature to take its course is enough, although with plow damage, you do want to replace any divots to allow the turf to root back in.  As the weather warms and grass starts growing, these areas will repair themselves.  A light over-seeding after raking can also be beneficial.
In more severe cases you may want to add topsoil and do a more thorough patching with seed and straw, straw mat, or Penn Mulch.  Make sure to wait until the ground is warm enough to do your seeding in the spring.  For best results, daytime temperatures should be at least in the 60's for a period of time before you put down new seed.  
Preventative Measures to Take in Fall
While there is no guaranteed prevention against damage each year, you can mitigate damage in the fall by doing a few things:
Contact a pest control specialist regarding moles and voles in your yard and follow their recommendations.

Use plow markers to indicate the edges of your driveways and walks.

Use ice melt products in moderation per manufacturer's instructions.
Unfortunately, there isn't much you can do about snow mold as we can't control our weather conditions.  Thankfully with a little TLC the turf will recover quickly on its own. If you would like some professional help with your lawn and garden maintenance, get in touch today for a consultation and quote. Call us today! (262) 252-4260.
https://amerlandscape.com/wp-content/uploads/2022/09/turf-damage_.png
628
1200
American Landscape
https://amerlandscape.com/wp-content/uploads/2023/03/american-landscape-50-years-logo-300x138.png
American Landscape
2021-03-11 01:31:44
2023-05-02 20:53:47
Spotting and Treating Turf Damage from Winter