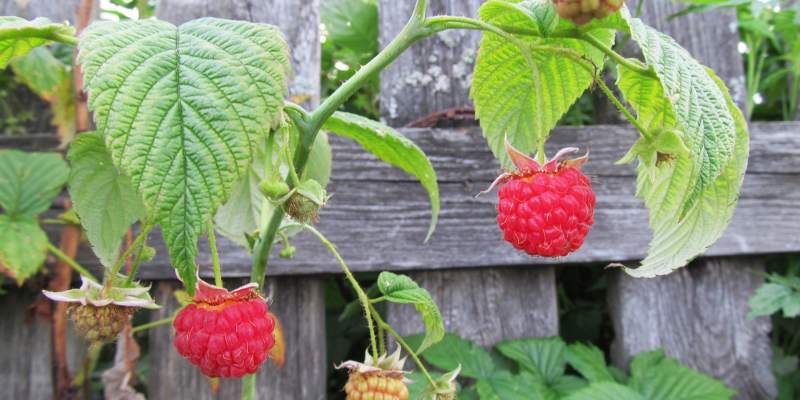 How to Add Edible Plants and Trees to Your Landscape
Incorporating edible plants and trees into your landscape is a great way to not only enhance the beauty of your outdoor space but also provide you with fresh, organic produce right from your own backyard. Whether you have a large yard or a small balcony, there are many different types of edible plants and trees that can thrive in a variety of settings. Here are some tips and ideas to get started with incorporating edible plants and trees into your landscape.
Plan Your Space
Before you start any kind of planting, it's important to assess your space and determine which types of plants will work best. Decide which areas of your yard you want to dedicate to edible plants and trees. Consider the amount of sunlight each area receives and choose plants that will thrive in those conditions. Make sure to leave enough space between plants for them to grow and spread out.
If you have a large yard, you may want to consider planting fruit trees such as apple, pear, peach, and cherry. These trees can serve the dual purpose of providing delicious fruit, but also add shade and beauty to your landscape. If you have limited space, you may want to consider growing herbs and vegetables in containers. This puts fresh herbs and vegetables at your fingertips, even if you don't have a large yard. Some great herbs to grow in containers include basil, thyme, oregano, and parsley. Vegetables such as lettuce, tomatoes, peppers, and cucumbers can also be grown in containers with proper care.
Choose the Right Plants
When choosing edible plants and trees, it's important to consider your climate and the type of soil you have. Some plants thrive in cooler climates, while others do better in warmer weather. Make sure to choose plants that are well-suited to your area. Some examples of edible plants and trees include tomatoes, strawberries, blueberries, apple trees, and pear trees.
Consider Aesthetic Appeal
Incorporating edible plants and trees into your landscape doesn't mean sacrificing aesthetic appeal. There are many edible plants and trees that are not only delicious but also beautiful. For example, lavender is a popular herb that not only smells great but also adds a lovely pop of purple to your garden. Other edible flowers like marigolds, nasturtiums, and pansies can also add a colorful touch.
Think About Seasonal Harvests
When planning your edible landscape, think about the timing of when your plants will be ready to harvest. Planting a mix of edible plants that mature at different times can help ensure a consistent harvest throughout the growing season. For example, planting early-maturing plants like lettuce and radishes alongside later-maturing plants like tomatoes and peppers can help ensure that you have fresh produce throughout the summer.
Include Edible Shrubs
Shrubs, like blueberry bushes and raspberry canes, are a great addition to any edible landscape. These plants are relatively low-maintenance and can be grown in containers or in the ground. They also provide a delicious and healthy snack for you and your family! When choosing edible shrubs, make sure to consider their size at maturity and select a variety that is well-suited to our Wisconsin climate.
Create a Garden Bed Dedicated to Edible Plants
Creating a dedicated garden bed for your edible plants and trees can help keep them organized and easy to maintain. Raised garden beds are a great option because they provide good drainage and can help keep weeds and pests at bay. When creating your garden bed, make sure to use good-quality soil and consider adding a layer of mulch to help retain moisture.
Pro Tip! Many pests such as aphids, spider mites, and whiteflies can damage or kill your edible plants. However, there are many natural pest control methods that can be used to keep your edible plants healthy. For example, ladybugs and praying mantises are natural predators of many garden pests and can be purchased and released in your yard. Additionally, companion planting, which involves planting certain plants together that complement each other and repel pests, can also be effective in controlling pests.
Establishing edible plants and trees in your landscape is a great way to create a beautiful, functional outdoor space. By selecting the right plants, providing proper care, and utilizing natural pest control methods, you can enjoy a bountiful harvest and a beautiful landscape.
Let our experts guide you in assessing your space and choosing the perfect edible trees, shrubs, and plants to incorporate into your landscape. Contact us today!
https://amerlandscape.com/wp-content/uploads/edible-garden.png
400
800
American Landscape
https://amerlandscape.com/wp-content/uploads/2023/03/american-landscape-50-years-logo-300x138.png
American Landscape
2023-05-12 21:11:58
2023-05-31 18:15:37
How to Add Edible Plants and Trees to Your Landscape